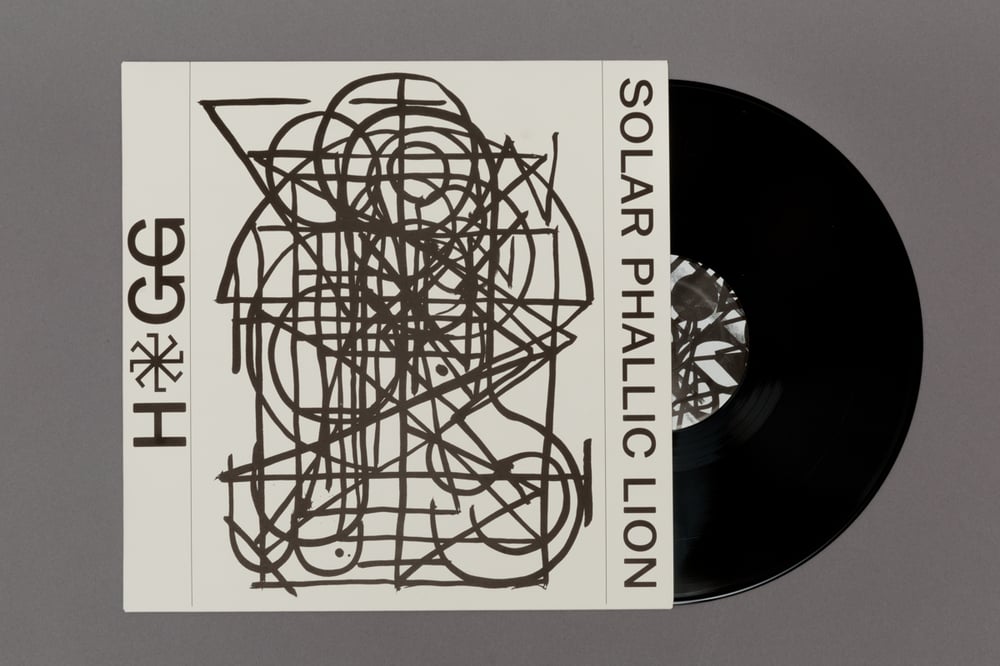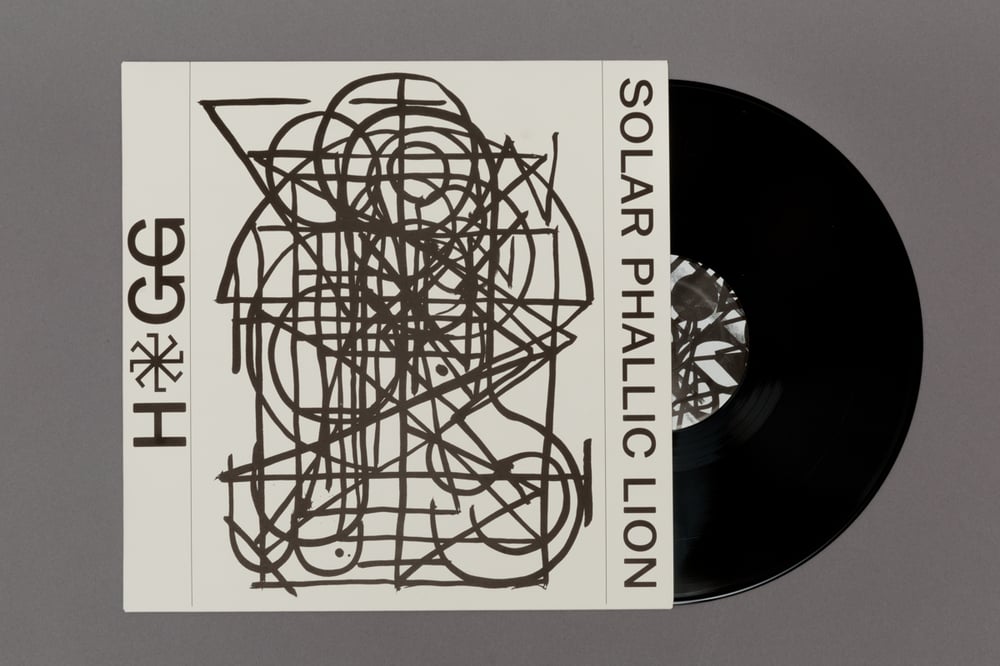 HOGG-SOLAR PHALLIC LION EP
$15.00 / Sold Out
---!STILL SOME COPIES AVAILABLE VIA DISTRO!-----
USA: THRILL JOCKEY, ALL DAY, LIES RECORDS
EU: BORDELLO A PARIGI, ANOST
SWEDEN: BORFT RECORDS
HOGG-SOLAR PHALLIC LION 12" 45RPM
CATALOGUE #: SCRAPES0003
RECORDED BY: KENNY RASMUSSEN
MIXED BY: ALEX BARNETT
MASTERED BY: JAMES PLOTKIN
Soundcloud Track Previews:
Solar Phallic Lion:
https://soundcloud.com/scrapesrecordings/hogg-solar-phallic-lion-1
TRACKLIST:
A1 TODAY'S WORLD (YES YOU HAVE PARASITES)
A2 SOLAR PHALLIC LION
B1 ELECTROMAGNETIC CHAUVINISM
B2 MY HOUSE IS NICE
B3 CONFORM OR DIE
ARTWORK BY: ELIJAH BURGHER
DESCRIPTION:
HOGG first began performing in Chicago during 2014. Working as a duo, they played raw and minimalistic pieces using crudely-strummed guitar, scrap metal, floor tom, and drum machine. While their music takes influence from early industrial, no wave, noise, and punk music, they have devised a sound and style that is uniquely their own. Last summer saw their debut recorded release Bury the Dog Deeper (Nihilist Recordings, CS) which was pressed with a slightly different track selection into vinyl as Carnal Lust and Carnivorous Eating (Rotted Tooth Recordings, LP). Solar Phallic Lion is their third release and demonstrates an increasingly diverse palette, with HOGG expanding their style into 5 tracks that cover a range of genres. There are subdued vocals over a pulsating dirge of guitar and drum machine on the title track, a mutant surf blast of floor tom and riffs on "Electromagnetic Chauvinism," a rhythm-focused exorcism on "My House Is Nice", a D-beat re-imagining ripe with wild pitch-shifted vocals and soaring guitar on "Today's World," and a sing-along destruction of an old classic on "Conform or Die."